Social media has become a crucial part of any business's marketing strategy, including those in the plumbing industry. With the right approach, social media can be an effective tool for plumbers to engage with their customers, showcase their expertise, and ultimately attract more business.
In this blog, we'll explore some effective ways for plumbers to use social media to their advantage.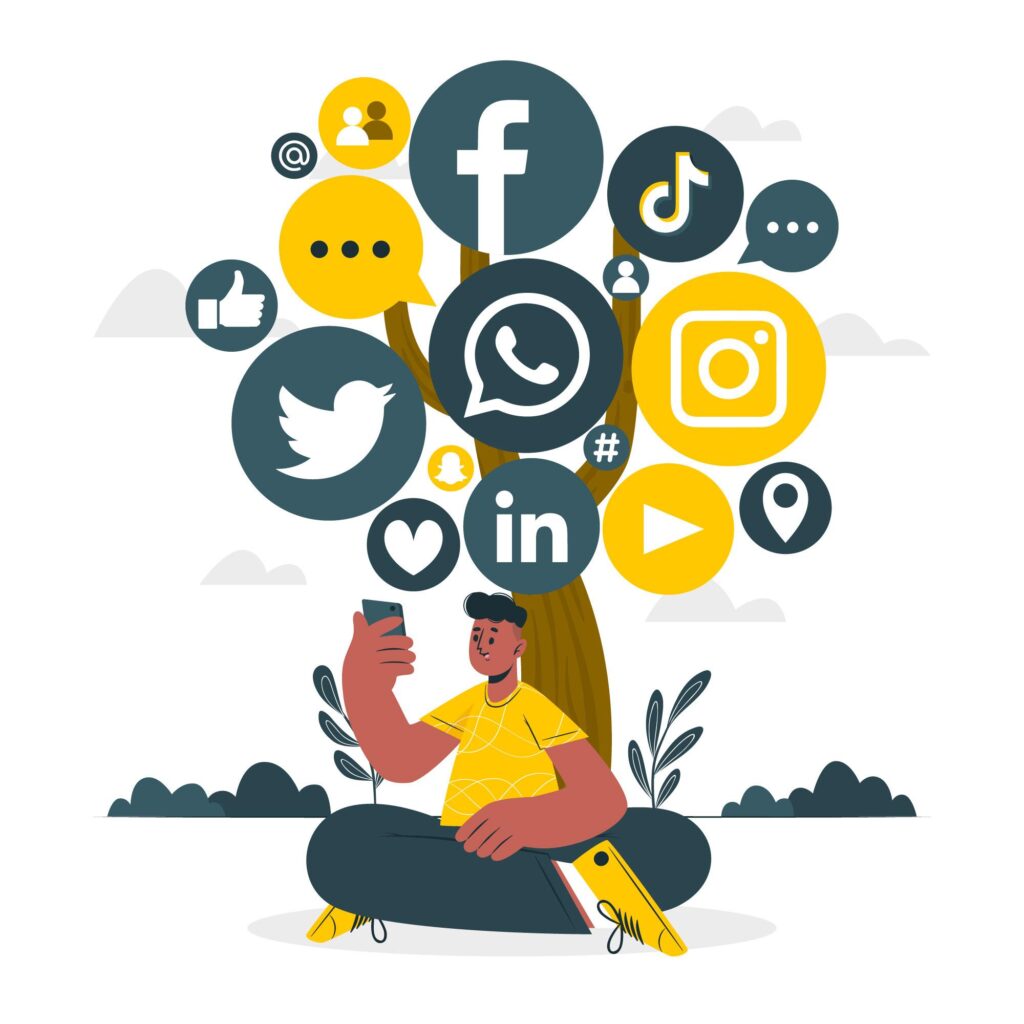 1. Define Your Brand
Before you start using social media to promote your plumbing services, it's important to define your brand. Your brand should reflect your unique selling proposition and what sets you apart from other plumbing businesses.
2. Target Audience
Target audience is very much important to use social media effectively as a marketing tool. Your target audience should be the people most likely to need your services, such as homeowners, employers, business owners etc., By tailoring your target audience, you can produce social media content to appeal to your ideal customers.
3. Choosing the Right Social Media Content
Producing and showcasing the content which defines your work of expertise and establishes your business is vital on all social media platforms. Establishing yourself as trustworthy in the plumbing industry will help to attract the audience towards your business. The content can be posts, blogs, videos, testimonials, infographics, and other types of content that provide values to your followers and target audiences. By sharing helpful information, you can build trust with your followers and establish yourself as a reliable source in the industry.
4. Encourage Customer Testimonials
Sharing customer reviews and testimonials is prevailing to attract new plumbing business. By showcasing positive reviews and testimonials, you can build a positive connotation for the potential customers that you are a reliable and trustworthy service provider.
5. Opting for the Right Social Media Platforms
Opting the right social media platforms to establish your business is as crucial as sharing appropriate contents to reach out to the potential customers. Facebook, Instagram, Twitter, and LinkedIn are some of the popular social media platforms to market your business effectively. Choosing the content for each platform relative to the target audience, demographics, and age is also important to connect with the customers and others within the industry.
6. Engaging and Being Active on Social Media
It's important to engage with your followers and respond to comments, messages, and queries on social media. This will pave a path to build relationships with your current and potential customers.
To conclude, social media can be a valuable tool for plumbers looking to promote their services and connect with their customers. You can showcase your expertise, past services, and attract more potential customers by sharing appropriate content, reviews and most importantly engaging with the customers and answering their queries on social media platforms. 

Get Professional Services for Your Business Today!
If you're looking for a Marketing Company for your Plumbing Business, go with AquaFire Marketing! We have helped many plumbing companies get new leads through social media.
Contact us today for a free quote and let us take the guesswork out of your marketing plan so we can get back to the core of your business.